Comeback game of the season so far! Dunderry V St Treas, Junior Mixed.
Category : Front Page News | Sub Category : Front Page Posted on 2022-05-25 17:21:49
---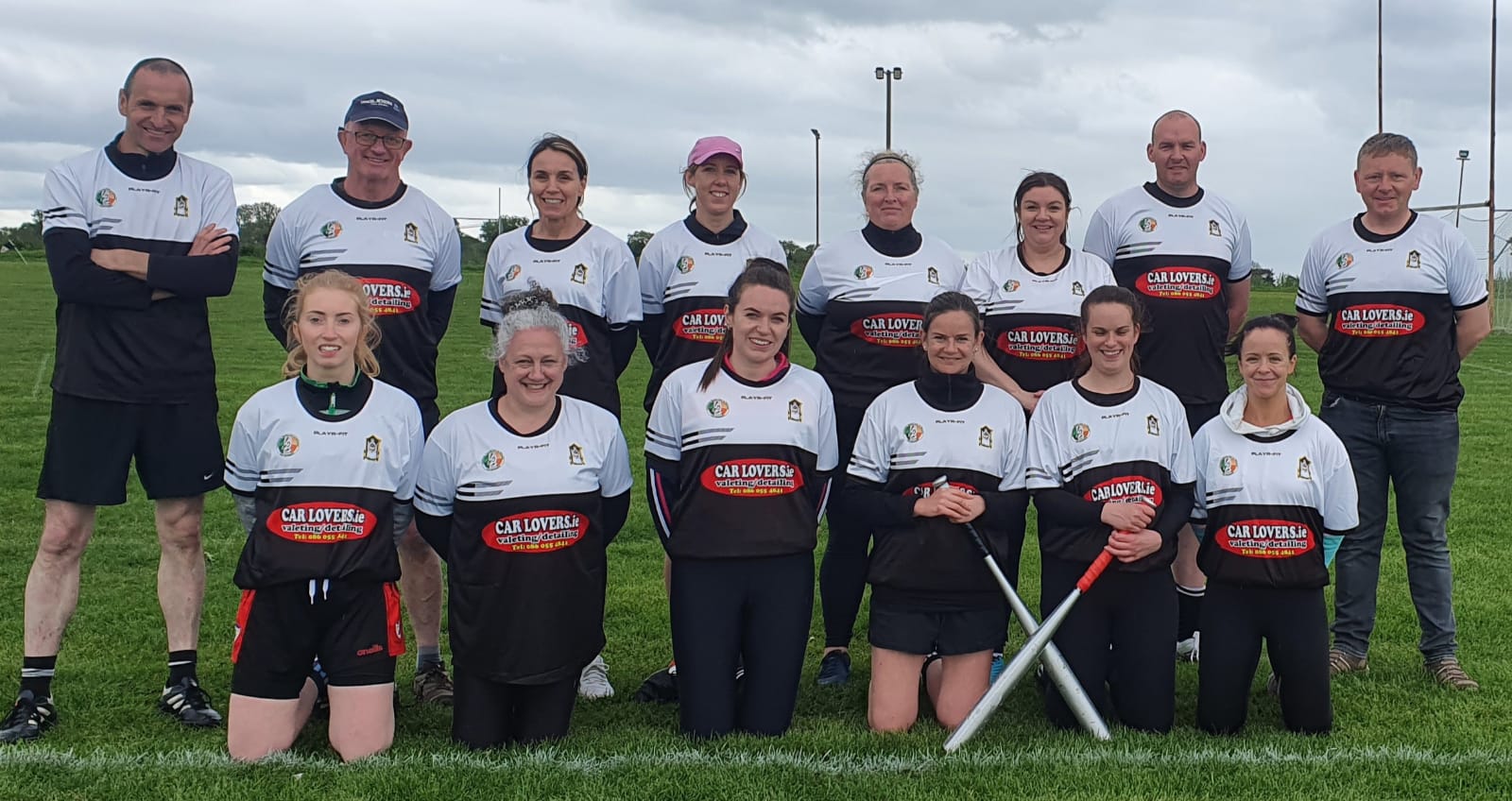 Sunday 22nd May saw newly formed St Trea of Derry travel to Dunderry in Meath to take on last year's Junior mixed finalists, Royal Rounders club.
The Derry side took an early and convincing lead. They got 3 outs from the first 3 batters in the first innings with a catch from the pitcher, the catcher, and the shortstop. Fielding was strong from both sides and scores from the first 3 innings were 1-0, 6-3, 4-2. St Trea then had a strong 9-run 4th innings so it was 20-5 at the bottom of the 4th but Dunderry didn't drop their heads! They had a purple patch 4th inning themselves scoring 14 and bringing it back to within 1 run going into the 5th. The St Trea team scored 4 in the fifth and it looked to be enough when Dunderry's first batter's ball was caught by the catcher. Their 4th batter's ball was caught in centre outfield but it got 2 runners in. Dunderry 3 more runs for a draw or four for the win now and St Trea only needed 1 more out. 7 more batters were called and 3 more runs to bring the game level before the final out which was a catch in cof. Mick from Dunderry ran from 3rd base and got there a second or less before the ball reached the catcher's hand scoring the 25th and winning run for Dunderry.
25-24 the final score in what was a very entertaining game to watch (and referee).
4 great catches from John Bradley in backstop for St Trea, top scorer of the game with 6 runs was Anna Bradley of St Trea. David for Dunderry had a super hit to centre outfield and also a great catch in cof.